SPECIALISED LOGISTICS COMPANY
TANZANIA • ZANZIBAR • KENYA • MOMBASA • RWANDA • UGANDA • SEYCHELLES • MOZAMBIQUE • CONGO
SINGITA GRUMETI RESERVES – TANZANIA
SINGITA GRUMETI FUND
THE &BEYOND GROUP – TANZANIA, KENYA, ZANZIBAR
SINGITA KWITONDA LODGE – RWANDA
KER & DOWNEY – TANZANIA
DIAMONDS LA GEMMA DELL'EST – ZANZIBAR
ZURI – ZANZIBAR
FREGATE PRIVATE ISLAND – SEYCHELLES
BLUEZEE WATERSPORTS, NUNGWI – ZANZIBAR
NEWMARK HOTELS, CHUINI – ZANZIBAR
SIRAI HOUSE, BORANA – KENYA
ARIJIJU, NANYUKI – KENYA
KER & DOWNEY, MWIBA – TANZANIA
MECUFI, RENCO – MOZAMBIQUE
BENGUERRA ISLAND, MOZAMBIQUE
SIRAI BEACH HOUSE, KILIFI – MOMBASA
Welcome to longship trading
With Longship's intricate understanding and hands-on experience, every aspect of the logistics process is managed, offering a complete 'door-to-door' service for the client.
Since 2001, Longship Trading manages high value, time sensitive projects throughout East Africa.   Longship minimizes the complexity, costs, frustrations & missed deadlines of cross-border delivery & trade – allowing our clients to focus on the business at hand.  
We guarantee our client that both the EXPORT and IMPORT component of the logistics chain is completely controlled and managed by Longship Trading.  Managing all 'cross-border freight, communications, costs, document flow, governmental compliancy to ensure project delivery.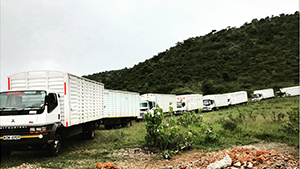 EAST AFRICA
SPECIALISED LOGISTICS
Procurement & Freight
Private Homes
Lodge Companies
Anti-poaching
Aircraft
Military Equipment
Boats & Scuba Equipment
Hotels & Spas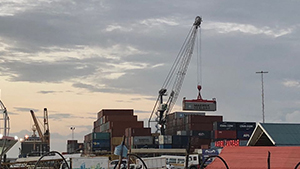 ZANZIBAR CLEARING & FORWARDING SERVICES
LONGSHIP ZANZIBAR LIMITED
Chukwani, Stone Town, Zanzibar
Mobile:+255 778 251 051
Email: hassan@zanlink.com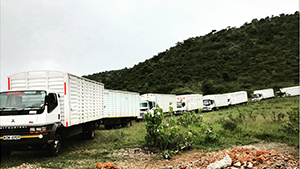 ZANZIBAR PERISHABLE CARGO, HOTEL EQUIPMENT & WINES
Twice weekly PERISHABLE cargo by air from South Africa to Zanzibar. Twice weekly GENERAL cargo air from South Africa to Zanzibar. Regular sea freight containers from South Africa (Consolidated or clients' own)
ANYWHERE in the WORLD to East Africa.
Navigating poor infrastructure sub-standard airstrips, roads; Poor weather conditions; Port congestion; No 'commercial' borders; Language barriers; Complex customs systems; Complex regulatory controls & piracy – all substantial barriers to trade. Longship ensures the client's cargo, originating from all over the world is delivered to site.